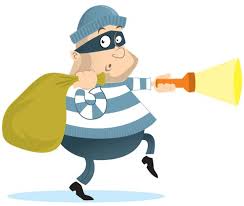 Scam emails supposedly from IRD
In recent months there has been a huge increase in the number of scam emails being sent purporting to be from IRD. Some are very realistic (see example below).
If you get any emails like this DO NOT click on the links in the email or reply to it, you could be downloading a nasty virus if you do and remember never send anyone any account details or money.
If you have any concerns just check with us but also remember if you are a client of ours IRD will not contact you direct, all correspondence will be sent via us as your tax agents.
One very quick check you can make to see if something is a scam is to run your mouse or pointer over a link in the email and the real email address will show in a popup box, don't click it just run the mouse pointer over it. You can see the real email address isn't so real after all.
Scam email example
From: Inland Revenue
Date:11/10/2017 11:00 AM (GMT+12:00)
To: email address removed
Subject: myIR: You receiving a GST tax return – GST107XB
IR3 individual income tax return 2016/17
  – from mid-August to mid-October 2017 –
After the last calculations of your fiscal activity, we have determined that you are eligible
to receive a tax refund of $264.79 NZD.
Please submit the tax refund request and allow us 1-5 days in order to process it.
Log in to your myIR account to complete your refund online.Note: Make sure all your income, benefits and family details are up to date in myIR,
this will help make sure you're getting the right entitlements.
You should also check and update your bank account details – we'll need if you're due a refund.
This email has been sent to – email address removed – as a part of your myIR account.
Copyright 2017 Inland Revenue. For more info on government services go to
https://www.savage.co.nz/wp-content/uploads/2016/06/images-2.jpg
206
244
alpha
https://www.savage.co.nz/wp-content/uploads/2014/07/logo-left.png
alpha
2017-10-11 14:28:21
2017-10-11 15:28:11
Scam emails supposedly from IRD