Airbnb – sleepless insurance risks
Many New Zealanders are using accommodation websites such as Airbnb, Bookabach or similar to host guests in their homes for a little extra income or to assist with mortgage repayments. However, inviting strangers into your home can bring added risks, and insurers, and brokers alike, are encouraging property owners to make sure their home is safe and protected when listed.
As has been widely reported in media and highlighted by the Insurance Council of NZ (ICNZ), "…people renting out their homes as Airbnb accommodation may not be covered by insurance if anything goes wrong".
Personal and business policies have different limits; different ways of settling your claim; and generally cover different types of risk. For example, your house insurance policy may cover temporary accommodation if you can't live in your home after an event but it won't provide any cover if you're unable to continue running your Airbnb business.
Common home policy exclusions or issues
Understanding how your insurance policy will respond to a loss when you are running a 'business' from your home is crucial for the homeowner. Some common conditions found in New Zealand insurer policy wordings are:
Home insurance policies do not cover malicious damage and Contents policies do not cover theft by anyone invited into homes. Clearly, when you are renting out your property to Airbnb or a similar service and property is taken from you by a guest, you would not be covered.
The insurer must be advised when an unoccupied home is being let, such as for Airbnb. Keeping the property tidy and secure to maintain your insurance cover also needs to be considered. As one insurer, Vero, has said, '"…that just means doing simple things like keeping the gardens neat, locking doors and windows, emptying letterboxes and making sure the home is regularly inspected." Not so easy if you live in another part of New Zealand.
When you list your home on an accommodation site you are also taking on some added liability so you need to advise your insurer or broker to have the required protection in place. If a guest is injured in your home you may be required to cover costs of their medical care or compensate them for lost income.
Airbnb sites are subject to the same health and safety rules, and enforcement by Worksafe, as businesses. That means any equipment provided to guests which proved to be unsafe could land the homeowner in trouble. A simple example is where kayaks or bicycles are made available but the owners have not provided safety equipment such as life jackets and helmets.
Earthquake Commission (EQC) pay-outs, which cover damage to property up to $150,000 as of 2019, only apply if more than half of the house is used by the owner. If your Airbnb is larger than 50 percent of your house, then the EQC cover would not kick in.
It is strongly suggested that when you subscribe to accommodation services such as Airbnb you contact your insurer or broker for advice on what your existing insurance policies cover and what additional insurance you may need for your home-based business.
Alternatively, to find out more about what we can do for your business, talk to your Crombie Lockwood broker.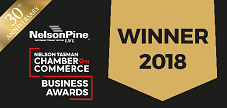 Crombie Lockwood are proud winners in the Nelson Tasman Chamber of Commerce 2018 Nelson Pine Industries Business Awards
https://www.savage.co.nz/wp-content/uploads/2019/03/CL_logo_full-colour-jpg-1-e1554261662299.jpg
267
700
Neil Hodgson
https://www.savage.co.nz/wp-content/uploads/2014/07/logo-left.png
Neil Hodgson
2019-03-13 11:35:19
2019-03-13 11:35:22
Airbnb – sleepless insurance risks