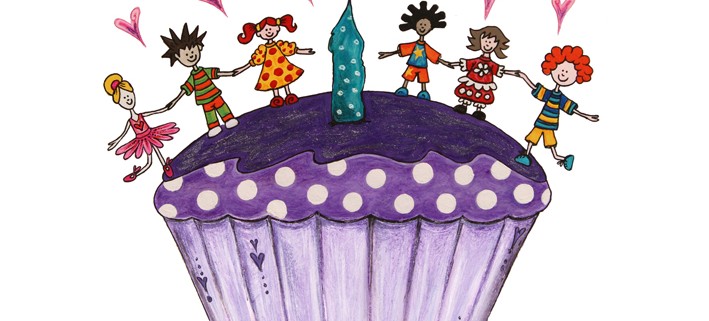 Purple Cake Day & WOW tickets
We are big supporters of the Kenbe La Foundation and Purple Cake day. The team has a great deal to offer you this year. Here's what they have to for you:
We're from the Purple Cake Day children's charity.
Are you or your staff planning to see the World of WearableArt Awards Show in Wellington this year?
If so, here is a wonderful opportunity to get a great seat AND support a good cause!
As a charity of choice of WOW®, Purple Cake Day has tickets to sell to the Preview Show on Wednesday 23 September.
We're thrilled about this opportunity because 50% of the ticket sale goes to the vulnerable children we support in our projects – one of which is rebuilding schools in Nepal after the recent earthquakes. Which means YOU get a great seat AND help vulnerable kids in Nepal, Haiti, Kenya and Vanuatu.
These tickets are for the Preview Show at 7pm, Wed 23 September, (which means you will be amongst the first to see the 2015 show).
They are Premium Plus seats (stage side tiered seating, without a programme) at just $100 per ticket.
Tickets we have available are limited.
To find out more about this year's World of WearableArt Awards Show, visit worldofwearableart.com
And of course, the more the merrier. Feel free to forward this email or add it to your staff newsletter and make a night of it with friends, neighbours, cousins, aunts, great-grandparents, colleagues, or staff. That would help immensely.
Please use this Purple Cake Day link [available 6 July onwards] to purchase tickets.
And then, get ready for a wonderful night!
Emily & the Purple Cake Day Team 
https://www.savage.co.nz/wp-content/uploads/2015/06/small-Registered-cupcake-logo.jpg
709
709
alpha
https://www.savage.co.nz/wp-content/uploads/2014/07/logo-left.png
alpha
2015-06-26 14:21:03
2015-07-14 11:36:19
Purple Cake Day & WOW tickets